Ecoaims LT600PRO APP
This app takes your aim to another level! Use Ecoaims app – see live results and improve your aim.
ECOAIMS LT600 LaserRun -App is developed and managed by Ecoaims. Our love for the sport and eagerness to help athletes to improve their aim was our "fuel" for this creation.
With Ecoaims App you can:
🏆 See your live shooting results
 🎯 Improve your aiming
🏅 Get the most our of your practice
📊 Track your progress (Great help for coaching)
 🛫 Save and share your results!
Compatible with our LT600PRO Laser Hit/Miss target.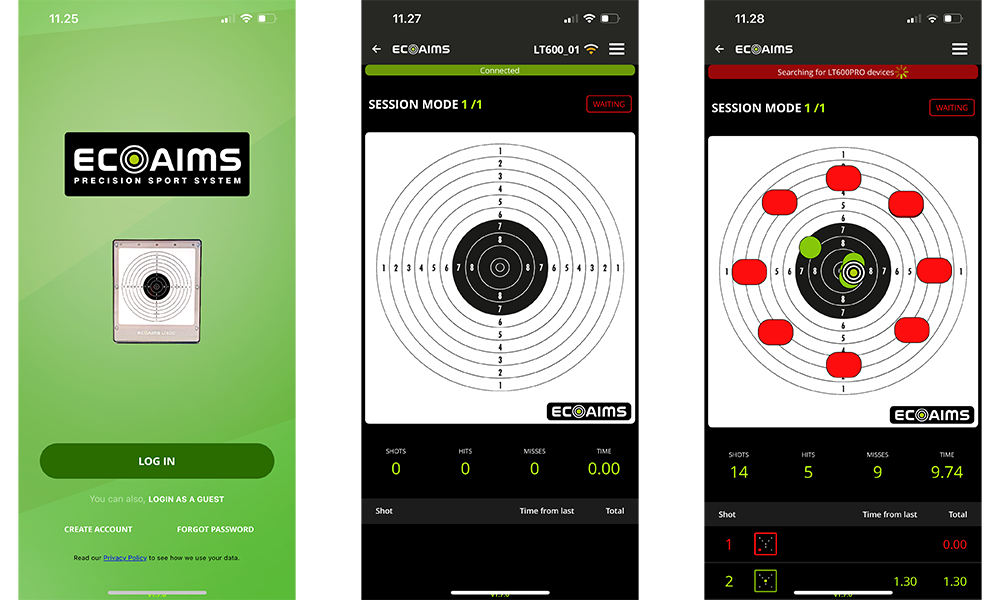 Download app here
(We recommend using devices with OS Android 8.0, IOS 12, or newer.)
Our app is absolutely FREE to download and use. You only need LT600PRO target and compatible mobile device. 
Connect the app via Bluetooth with Ecoaims target to track your score. One Ecoaims target can be used with multiple app accounts.
You can use the target in guest mode, but we recommend creating an account to keep track of your past results. Simply connect your device when it's your time to shoot!
ECOAIMS LT600 LaserRun -app is free to download and there are no in-app purchases.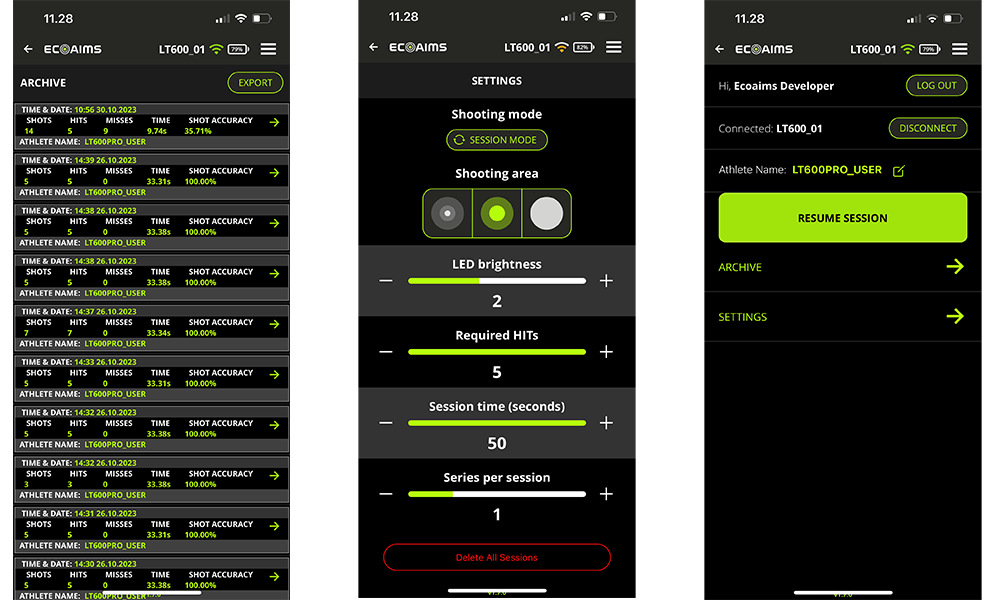 How to use our app
How to set up your app?
Please note:
First download requires you to create an account.
Having an e-mail account is necessary to create an account.
1. Does your app support other operating systems than Android and IOS?
2. My app cannot connect with the device, it worked first time.
3. I installed the app, but it does not find any devices.
4. I do not want to turn on location/ Why I need to turn on our device location?
5. Do I need to turn on location when I use iOS device?
6. Why on different days the Application behaves differently in terms of hit / result delay?
7. How can I delete my ECOAIMS LT600PRO LaserRun account?